Harold Chestnut
The accomplishments and life of Harold Chestnut, 1917-2001

Harold Chestnut was known for his contributions to the field of automatic control, systems engineering, community work and promotion of international cooperation within the realm of engineering. He helped found the IEEE in 1963, the International Federation of Automatic Control in the 1950's, and SWIIS Foundation.
Awards: IEEE Centennial Medal 1984, Honda Prize 1981
Schools: MIT, Case Institute of Technology, Villanova University
Publications: Systems Engineering Tools, Servomechanisms and Regulating System Design, and many articles for Automatica, IEEE Publications and more.
The World War II Era:
He began a life-long career in the control field with the General Electric Company in 1940. During the Second World War he was both a student and instructor in GE's well-known Advanced Engineering Program.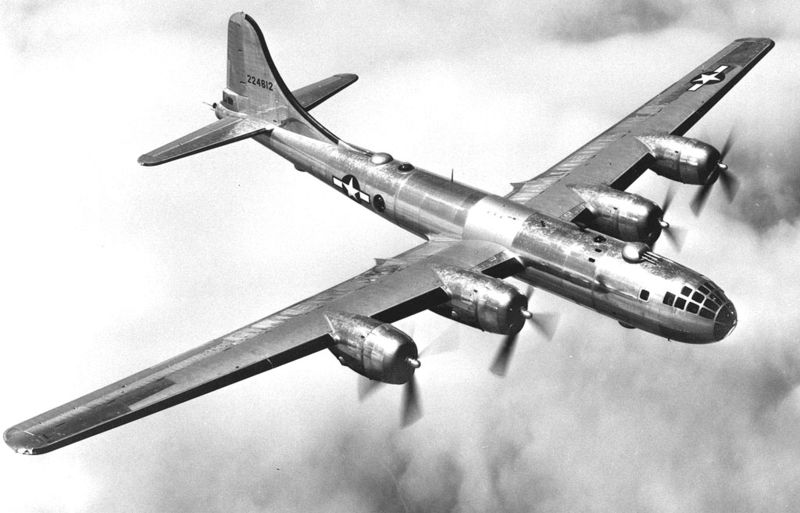 Hal Chestnut designed the dynamotors that convert DC power for use around the aircraft as well as gyro instrumentation for navigation. Some of his work is still used in aircraft today.
He also designed the mechanical computers with Ted Brown which controlled the automatically controlled turrets. Before this time turrets had to be turned, controlled, and aimed by a man, as in the B-17.
See the video below which illustrates the danger of manned turrets in the B-17.

Chestnut's early control work concerned stability issues in electric power systems. The design and manufacturing of electric power system components - generators, transformers, motors, etc. - was a major part of GE's activity then and now. During the Second World War he moved into the aeronautics and ordinance divisions of the company and remained there until 1956. In 1951 he co-authored "Servomechanisms and Regulating Systems Design, Vol. 1" with R. W. Mayer, which was the leading text in the field for many years. He later wrote Volume 2 of that book, as well as "System Engineering Tools", and "System Engineering Methods".
The Cold War Era:
Dr. Chestnut was active in the formation of the International Federation of Automatic Control (IFAC), which grew out of discussions started in 1956 among representatives from West Germany, the USSR, France, the United Kingdom, Poland and the USA. He served as IFAC's first president from 1957 through 1959 in a cold-war compromise that gave the USA the first president and the USSR the first International Congress in Moscow in 1960.
In 1961 Dr. Chestnut served as co-chairman of the Honorary Editorial Advisory Board of a commercial control journal, AUTOMATICA, The International Journal on Automatic Control and Automation. This Pergamon Press journal later became the official journal of IFAC. He also was editor of a John Wiley book series on systems engineering and analysis.
Below: Video explaining what is automatic control and it's history:
| | |
| --- | --- |
| Hal worked on systems that run jet engines like the GE-90 seen here | Dr. Chestnut continued with the General Electric Company until retirement in 1983. Major assignments included serving as manager of the Systems Engineering and Analysis Branch of the Advanced Technology Laboratory, working on a wide variety of technical problems including reliability issues in rapid transit and the Apollo mission to the moon. Even later in his career he returned to the field of electric power. This time the focus was power systems automation. Hal worked with Kishan Baheti on General Electric's jet engine control systems. |
Following retirement he concentrated on one of his long time passions in the control field: the potential for control concepts to provide insight into problems of international stability. It seems that his dedication to the use of control concepts in societal problems arose from his success in working with wary representatives from many countries to set up IFAC and with proud representatives from various US engineering societies to set up the AACC. Two years before his retirement, Dr. Chestnut received the prestigious Honda Prize for ecotechnology and with it a substantial financial award. After retirement he used this fund to create the "SWIIS Foundation", a private foundation devoted to identifying and implementing "supplemental ways to improve international stability". He devoted the last productive years of his life in the 1980s and 1990s to this effort.
Personal Life:
Hal Chestnut had many interests such as swimming, travel, hiking, sailing, and community work. His wife Erma Ruth Chestnut helped form the Schenectady Community College in order to help low income families receive education. He helped get the Schenectady Country Public Library formed in its present downtown location. Hal enjoyed time at his camp in Lake Luzerne, NY in the Adirondacks. He was a family man and a social person.
On August 29, 2001, Harold Chestnut died at the age of 83 in Schenectady, NY, the town in which he spent essentially all of his long and productive life. He earned BS and MS degrees in electrical engineering from MIT in 1939 and 1940 and received Honorary Doctorates in engineering from Case Institute of Technology in 1966 and Villanova University in 1972.
Conclusion:
On the personal level, Harold Chestnut is remembered as a quiet but persistent man. Once he determined something ought to be done, he worked until he found a way to make it happen. He viewed life as one large control system that needed to be nudged from time to time to keep it running smoothly and on course. He was a devoted family man who enjoyed hiking and sailing with his family, especially at their camp on Lake Luzerne in the Adirondacks.
Harold Chestnut will be long remembered for his technical contributions to the field of systems and control, for his leadership in getting people from diverse backgrounds to work together, and for setting up institutions that foster ongoing cooperation for the solution of engineering and societal problems.
[These remarks are based, with permission of the editor, on a notice prepared by Stephen Kahne for publication in Automatica, with additional contributions from Gene Franklin, William R. Perkins, Leonard Shaw and Austin Spang.]

Learn more about Harold Chestnut and the 1 hour documentary: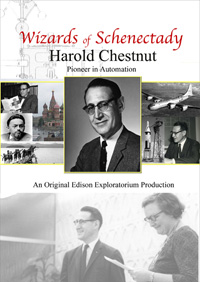 Wizard's of Schenectady Hal Chestnut Short Promo (YouTube Video):
To the Harold Chestnut - Wizards of Schenectady Page
Related Material:
First Speedtronic Control System used with Gas Turbines
Why Engineering with Control Engineer James Jensen
How Early Inertial Guidance Worked with Gene Wright
Related Pages:
Article by M.Whelan and T.Chestnut
Sources:
Interviews with coworkers of Harold Chestnut Archives of the Edison Tech Center Photos by General Electric company photographers,and the Edison Tech Center Videos by the Edison Tech Center
If you are a historian and wish to correct facts or publish a commentary or embedded article feel free to contact us.
Image Use:
Photos::
Permission and fees are required for use of photos in printed or internet publications.
Educational Use::
Students and teachers may use photos and videos at school. Graphics and photos must retain the Edison Tech Center watermark or captions and remain unmanipulated except for sizing.
Videos::
DVDs are available
for personal/educational use. Republication of any part or whole of any ETC video requires a professional
license agreement
. Contact us for legal permissions and fees.