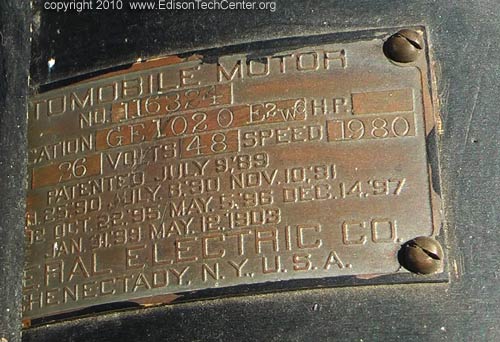 Automobile Motor No 116324 Application GE1020 E2WO ??? 26 Volts 48 Speed 1980 Patented July 9 '89 ?? 25, '90 July 8, '90 Nov 10, 91 Oct 22, '95 May 5, '96 Dec 14 '97 Jan 31'99 May 12 1903 General Electric Co. Schenectady, N.Y., U.S.A.
Below: video of this car in action: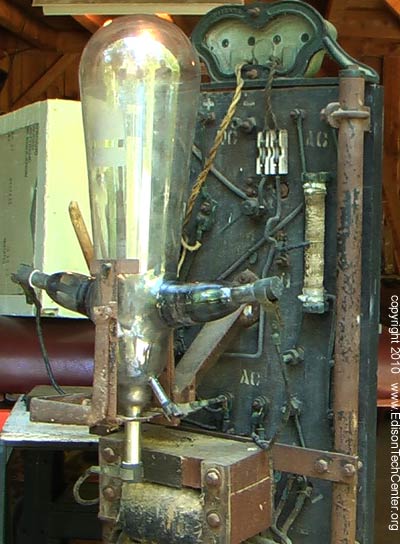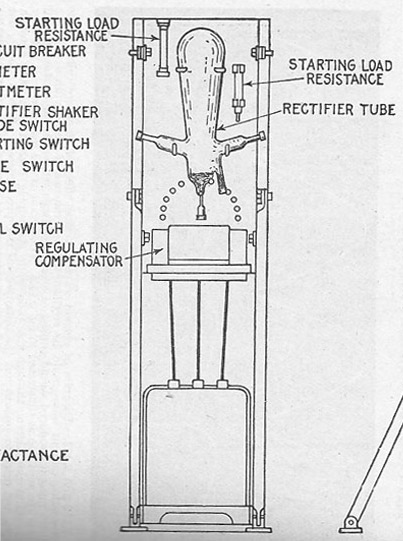 Mercury Arc Rectifier Battery Charger for the Baker Electric's Edison Batteries. That is a slate circuit board.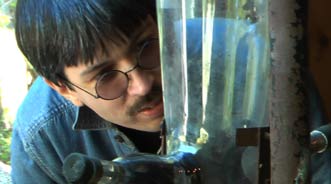 VIDEO: Electric Car charger used for the Baker Electric and Detroit Electric:
The Detroit Electric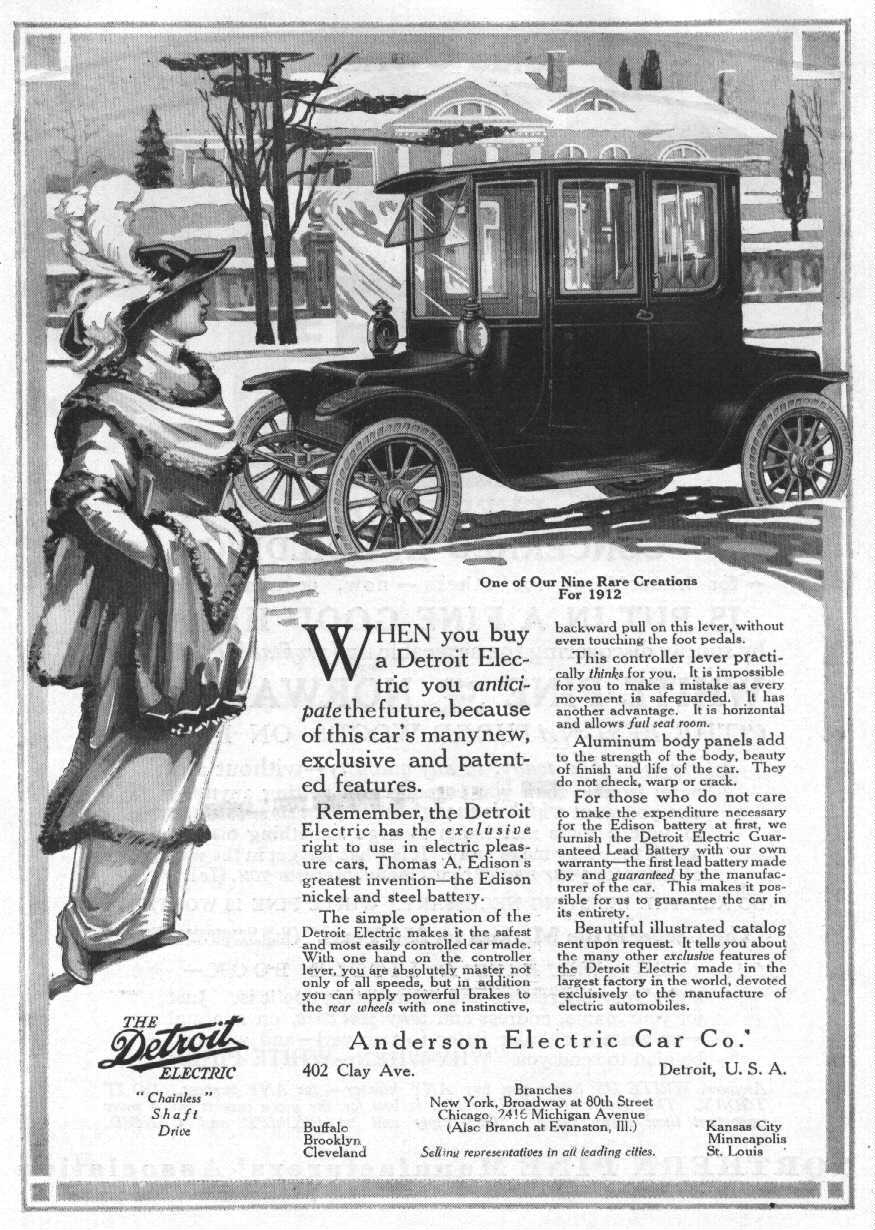 This is another great early electric car produced by the Detroit Electric Car Company (1907-1939).

This 1914 Detroit Electric Car was owned by Charles P.Steinmetz. He rode inthe back and had a driver use the tiller in the front.
Below: video of Steinmetz's electric car pulling out of the Edison Tech Center
The First Hybrid Electric Car 1916:
The hybrid car goes back to the 1916 Owen Magnetic car. The car failed due to the high cost of production and the fact that the car did not save much energy compared to the standard small gas motors of the time. Later In the 1980's computers became powerful and compact enough to be used to control the car's engine and breaking. The computer made it a practical and energy saving invention, see below "The First Modern Hybrid Electric Car".
Electric Cars at GE in the 1970's:
An article about Bob King's research at General Electric, published in the Monogram 1975
The GE Electric Lawn Mower 1970:

The Elec-Trak E15 lawn mower came out in 1970. We will have more information here from local owners that still use the Elec-Trak. Check back later for more!
The First Modern Hybrid Electric Car:
Dr. Andrew Burke developed the first computer controlled hybrid-electric vehicle in 1982 as part of the "Joint Feasibiltiy Study of the Hyrbrid Vehicle" funded by the US government and GE. When GE couldn't sell the car to the big 3 US automakers, they sold the technology. Toyota later makes it into a profitable technology.

The 1982 vehicle used a computer to control the engine and power system, this enabled great cost savings. Also the breaking system helped recharge the batteries. This was all possible due to the computer finally becoming compact enough and powerful enough to work in a vehicle.
VIDEO: The first computerized hybrid car 1982: