Mercury Arc Rectifiers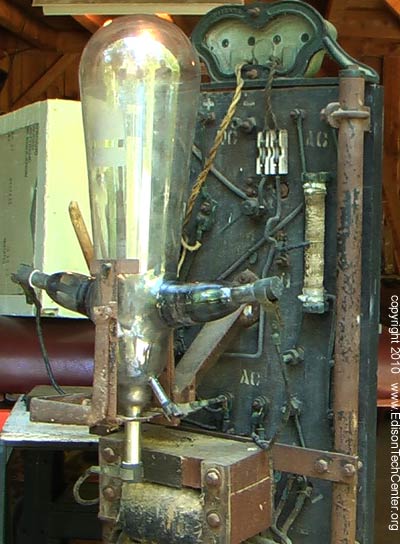 This Mercury Arc Rectifier was the battery charger for E.W. Rice's 1903 Baker Electric Car which had original Edison Batteries before it was restored in 2010 with lead-acid batteries.
See the video of this device below: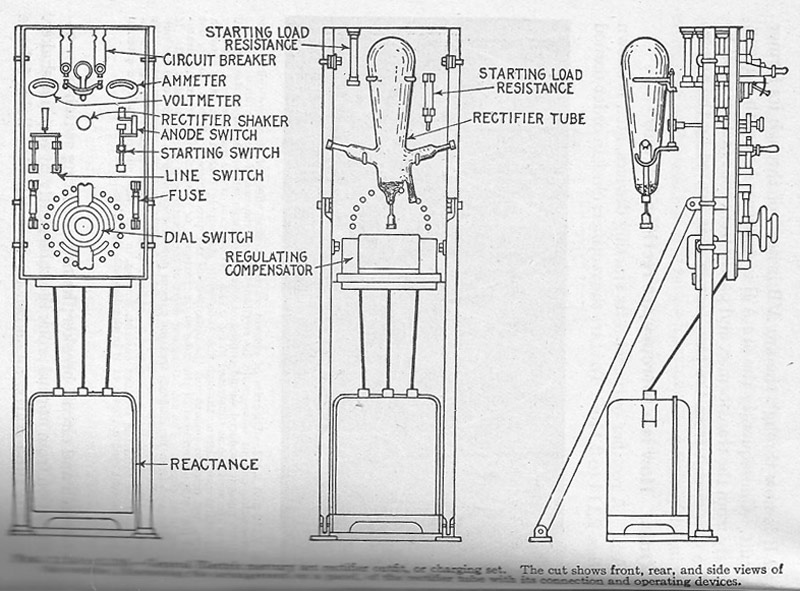 A General Electric Arc Rectifier: Circuit breaker, ammeter,voltmeter, rectifier shaker, anode switch, line switch, fuse, dial switch, Reactance, Regulating Compensator, Rectifier Tube.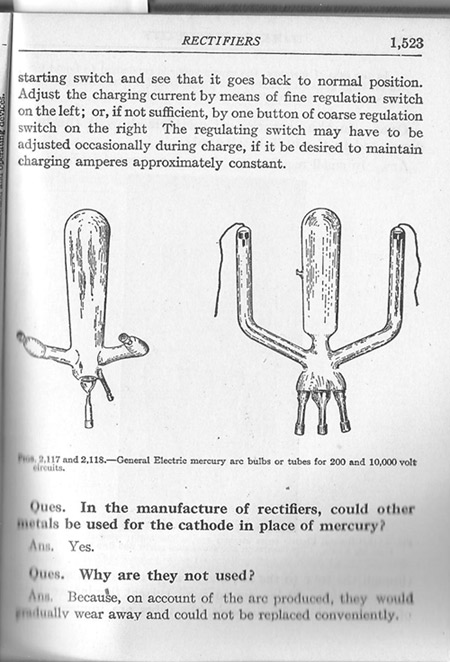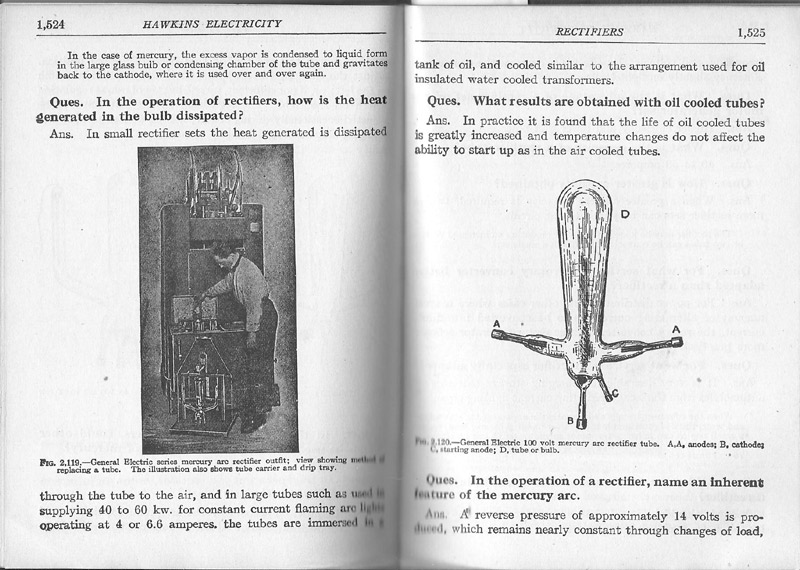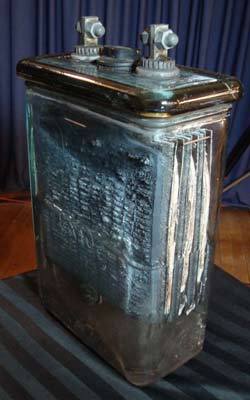 A nickel iron battery from 1934 used in a Detroit Electric Car, learn more about batteries, click here.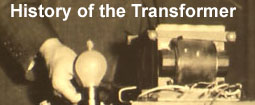 Sources:
Hawkins Electrical Guide #5 2nd Addition 1917
Steve Normandin
Photos/Video: M. Whelan - Edison Tech Center

Photo/Video use:
Commercial entities must pay for use of photos/graphics/videos in their web pages/videos/publications
No one commercial or public is allow to alter Edison Tech Center photos/graphics/videos.

Educational Use: Students and teachers may use photos and videos for school. Graphics and photos must retain the Edison Tech Center watermark or captions and remain unmanipulated except for sizing.
Permissions - Videos: We do not email, FTP, or send videos/graphics to anyone except in DVD form. Payment is needed for this service. See our donate page for pricing, and our catalogue for a listing of videos on DVD.
Professional video production companies may get videos in data form with signed license agreements and payment at commercial rates.

Copyright 2013 Edison Tech Center