The History of Electrification:
Willamette Falls Power Plants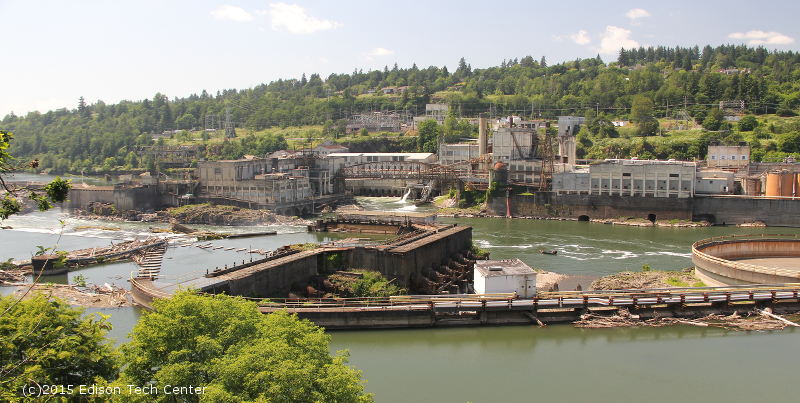 Willamette Falls (Oregon Falls) today after 150+ years of industrialization.
The oldest power plant west of the Mississippi was located in Oregon City (Willamette Falls). Station A in Oregon City delivered power 14 miles to Portland and was the longest distance AC power delivery at the time in 1889. Shortly after in 1895 Station B was built on the west side of the river and Station A was shut down. It was the dawn of the AC power industry and technology (generators, transformers, etc) were progressing at a rapid rate each year, therefore making the older station obsolete.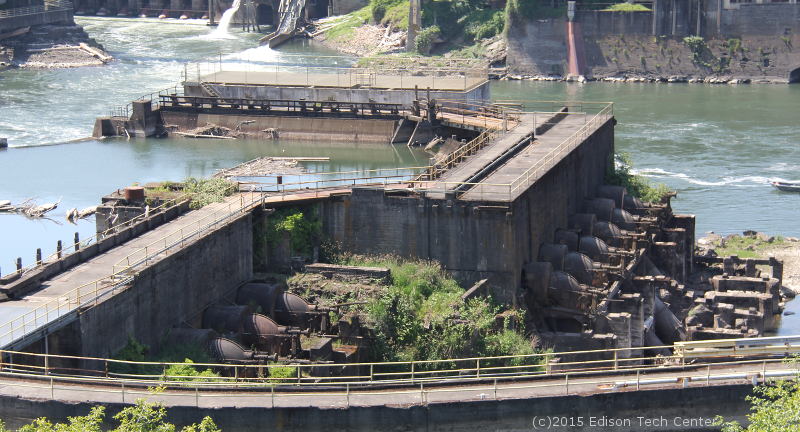 Above: Ruins of the old powerhouses. There is a history of floods of epic proportions 'erasing' buildings or just wiping them of of foundations.
Today you can see that not much remains of Station A. The Willamette River is extremely powerful and capable of powerful floods. The "Niagara Falls of the West" has been heavily altered by human activity over many years since the original power station. The city was important in the lumber industry and had several large sawmills.
Learn more about Willamette Falls here >
A great video below by Portland General Electric, this section is about the historic power station:

Documentary on the power plant here

Northwestern Power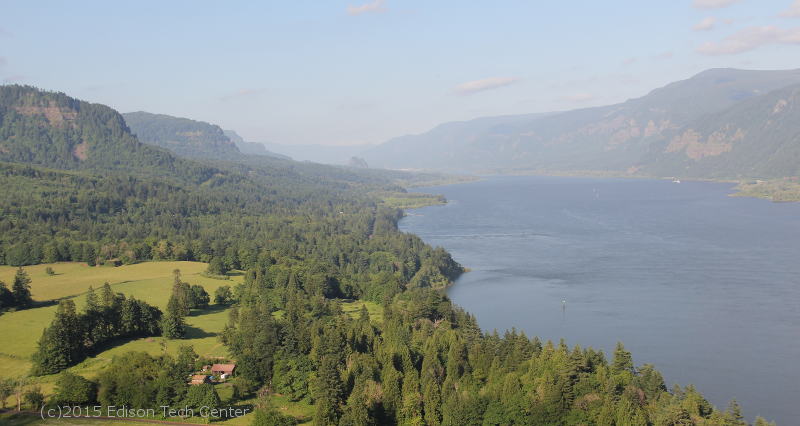 The massive Columbia River today
Oregon was developed early on in the manifest destiny because the region had a lush climate similar to the east coast and the Columbia River provided a route across the mountains. Most of the west of the United States has a climate unforgiving to agriculture. Huge irrigation projects and dams like the Grand Coulee in the 1910s-1950s converted thousands of square miles into arable land which we see today.
Video: 1949 film about the massive hydro electric dam project on the Columbia River watershed >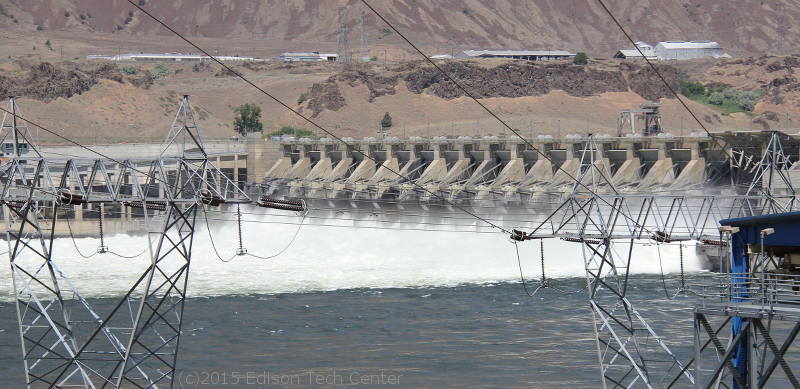 Above, the Dalles Dam on the Oregon/Washington state line. 1,779.8 MW capacity.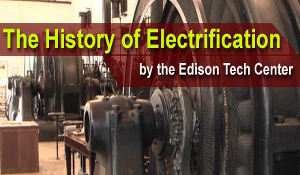 Back to History of Electrification
Related Pages:
Sources:
Willamette Falls, Where the Future Begins. Video. 2012
Portland General Electric
A Brief History of Oregon City. Oregon City
For use of Edison Tech Center images and videos see our
licensing agreement
.