Continued Research:

Multi-phase power transmission research continued over the years. Twelve-phase was the most ever created and that research was done by Dr. Oliver Winn at General Electric. The 12-phase system worked well when converted to DC, it made a smooth transition.
The technical information was gathered by Rick Delair
and Steve Normandin of the Edison Tech Center
Other early hydro power plant links:
Back to History of Electrification and Transmission Page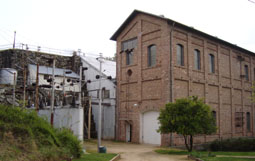 Folsom Powerhouse, Folsom California 1895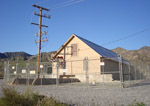 Redlands Mill Creek 1 powerhouse Redlands, CA 1893
Dolgeville Dynamo Dolgeville Mill, Dolgeville, NY 1879

Great Barrington 1886 The first AC power distribution system using transformers

Schaghticoke Power Station and Steinmetz's monocyclic power experiment
Home
References:
Hawkins Electrical Guide #5 Theo Audel and Co. 1917
Harnessing the Hudson by Dr. Paul Loatman
The General Electric Story by the Hall of Electrical History
Men and Volts by John Hammond
History of High Voltage Direct Current Transmission by Owen Peake
Monocyclic Power, A Novel but Short-Lived Power Distribution System by Thomas Block, IEEE
Marty Pickands, New York State Museum
Photo/Video use:
Commercial entities must pay for use of photos/graphics/videos in their web pages/videos/publications
No one commercial or public is allow to alter Edison Tech Center photos/graphics/videos.

Educational Use: Students and teachers may use photos and videos for school. Graphics and photos must retain the Edison Tech Center watermark or captions and remain unmanipulated except for sizing.
Permissions - Videos: We do not email, FTP, or send videos/graphics to anyone except in DVD form. Payment is needed for this service. See our donate page for pricing, and our catalogue for a listing of videos on DVD.
Professional video production companies may get videos in data form with signed license agreements and payment at commercial rates.


Copyright 2013 Edison Tech Center