The History of Electrification:
Cohoes Falls Power Plant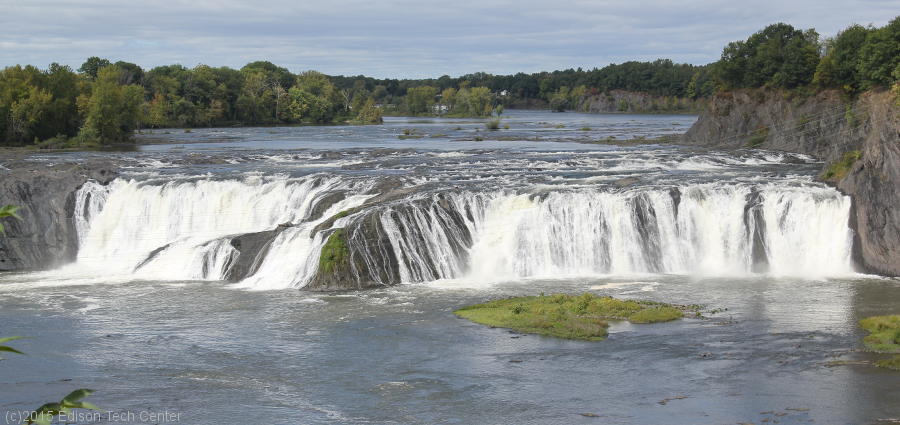 The Erie Canal had to bypass the Cohoes Falls on the Mohawk River
The Cohoes Falls resembles a small version of Niagara Falls on the Mohawk River at Cohoes, NY just north of the capital of New York. Water falls 60-90 feet depending on the season and width of water coverage as it is squeezed between two cliffs.
The river was dammed above the falls in 1831 to provide water for the Erie Canal which was built on the north side of the river and it circumvents the falls. This was the final and steepest drop in the journey from Buffalo to the Hudson River. This system of locks was slow to navigate and helped give rise to the first regular passenger steam train service in North America (The DeWitt Clinton). The train was built allowing passengers on the Erie Canal to get off at Schenectady and travel directly to Albany, bypassing the locks. The 1831 dam also powered Harmony Mills which became the largest cotton mill in the US at the time.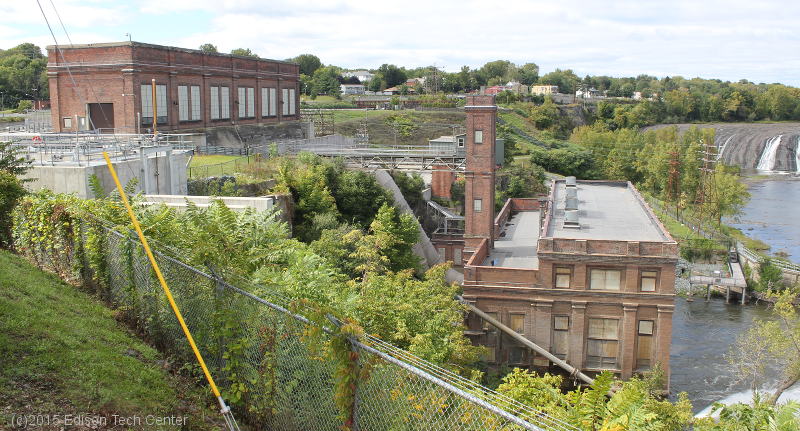 By the 1890s AC hydropower was developing rapidly across the nation. In 1915 hydroelectric power was developed next to Harmony Mills. Three 10,000 horsepower generators were built in the original installation. Capacity was increased in 1921 with the addition of a fourth generator. By 1923 108 MW was produce annually. The plant is still in operation today.
See our video below showing the plant exterior and surrounding terrain:

Further Reading:
History (from the City of Cohoes) >
Visit Cohoes Falls, info from Friends of Cohoes Falls site >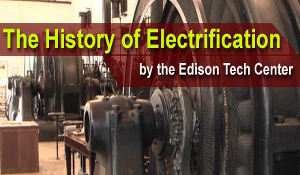 Back to the list of early power plants
Related Pages:
Sources:
City of Cohoes
N.F. Joe
SchenectadyHistory.org
For use of Edison Tech Center images and videos see our
licensing agreement
.