Opportunities for Industry:
The Edison Tech Center works with industry as a resource in which employees may learn about the past, present, and future of engineering. General Electric and Siemens have used the center as a resource for educating new employees and young engineers. The Edison Tech Center stresses the importance of engineers throughout the full process of commercial technological development (from idea, to lab, to end commercial product).
Our Facilities:
The center features two adjoining buildings. On the west side is the Skypes Building which has our
public displays
and presentation area. The building has a 12 ft. ceiling, 5040 square feet, and a
maximum capacity of 50 adults
+ displays. The Gazette Building to the east contains our processing and storage area for
artifacts
. There are 5 stories totaling 15,500 square feet. There are window displays, a welding area, freight elevator, and large amounts of stored artifacts from all ages of electricity. The Gazette Building is a historical structure and is not fully handicap accessible. The Skypes Building is fully accessible and open to the public during our
operational hours.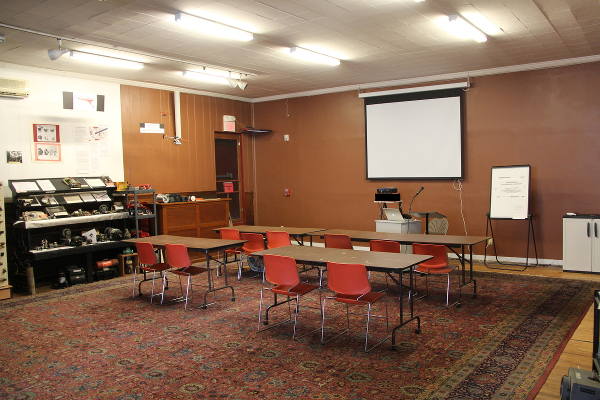 How you can use our facilities:
A supervisor will notify us that he/she plans to arrive with a group of your employees at a particular time and date. Small groups (under 8) may arrive unannounced during
open hours
. Larger groups need to announce the visit and must work out a time good for both parties. The group may wander freely among the displays, however to get the most out of the experience a guided tour is advised. The supervisor may direct the group to a particular area or piece of technology which he/she may use as an example of past products in your industries field. The supervisor may use the presentation area with display screen/audio system if needed. This part of the facility will have to be set up in advance. A donation may be necessary in order to cover the cost of Edison staff which will help facilitate as a guide, or the use of the audio/video system.
The Edison Tech Center is a minute's walk from downtown Schenectady which has plenty of new restaurants, cinemas and other services.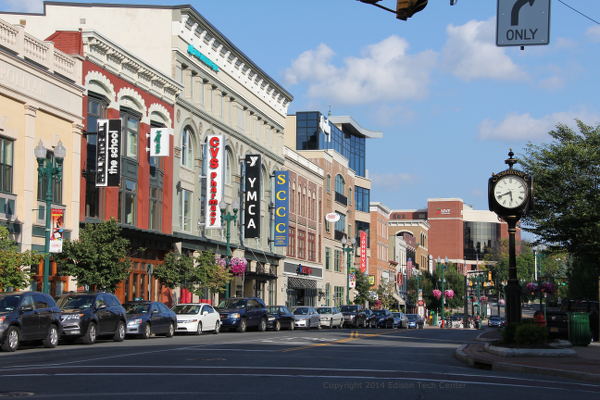 Call us about scheduling a time for your group. Donations from your company are tax deductible.
(518) 372-8425

Contact Us Page